Team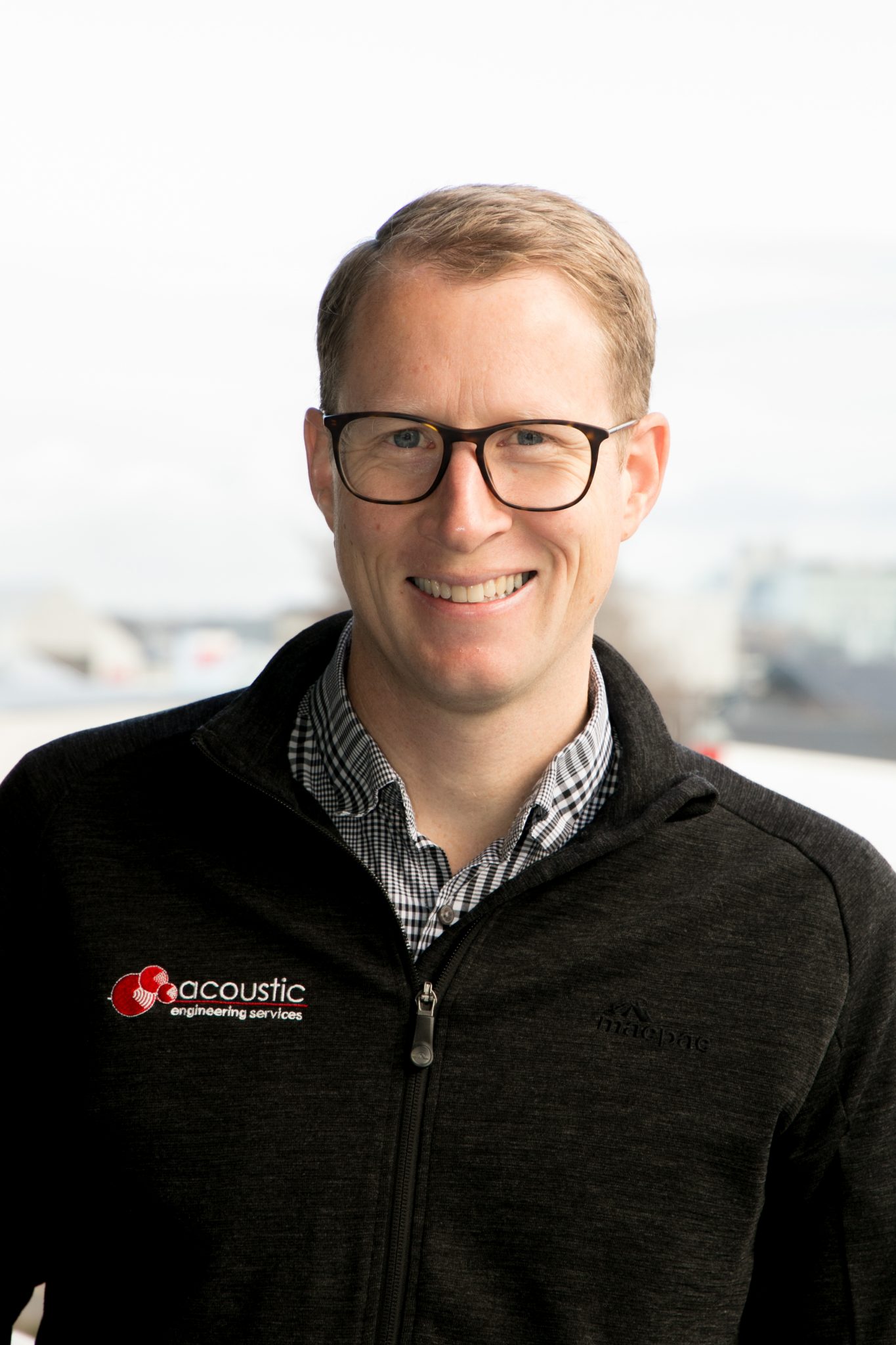 Jeremy Trevathan
Principal Acoustic Engineer
Bachelor of Mechanical Engineering with Honours – University of Canterbury (2001)
Doctor of Philosophy in Mechanical Engineering – University of Canterbury (2005)
Member of the Acoustical Society of New Zealand (MASNZ)
Jeremy enjoys the challenge of working with a building design team to ensure the acoustic design contributes to a successful overall project outcome. In recent years Jeremy has been heavily involved with the Christchurch rebuild effort with important continuation projects, including the High Court and Temporary Court building complexes and Temporary Police Station; restoration projects including The Arts Centre; and new build projects including the Regional Centre of Science and Innovation Centre at the University of Canterbury.
Jeremy also has considerable experience in environmental acoustics including the preparation and presentation of evidence at Council Hearings, Environment Court and before Boards of Inquiry. These projects provide the opportunity to work closely with other engineers, along with legal and planning professionals. Jeremy has had considerable success in ensuring environmental noise emissions will be appropriately managed with recent involvement including Brookby Quarry Direct Referral to the Environment Court in Auckland, and the Northern Arterial Notice of Requirement in Christchurch.
Email: jt@aeservices.co.nz
Tracy Hilliker
Associate Acoustic Engineer
Bachelor of Mechanical Engineering with Honours – University of Canterbury (2001)
Member of the Acoustical Society of New Zealand (MASNZ)
ASNZ representative for the joint New Zealand Australia Standards Committee EV-010 Acoustics Community Noise
Tracy has a keen interest in education projects and, due in part to the appointment of AES to the Ministry of Education / University of Canterbury Professional Services Panel, has had many opportunities to contribute to outstanding acoustic environments for education in both the public and private sectors.
The outcome achieved by Tracy and the team in the 'Collaboration Space' within the Science and Technology Building at Rangi Ruru Girls' School is a perfect illustration of the value good acoustic design can add, with the April 2014 Rangi News bulletin describing the revelation of the performance-quality acoustics of the space during the opening ceremony – "As guests took their seats the Kapa Haka group performed from the stairwell. The crowd revelled in the unexpected acoustics of the building and for some, thought turned to future opportunities for the building beyond the teaching and research of science".
CV: Tracy Hilliker
Email: th@aeservices.co.nz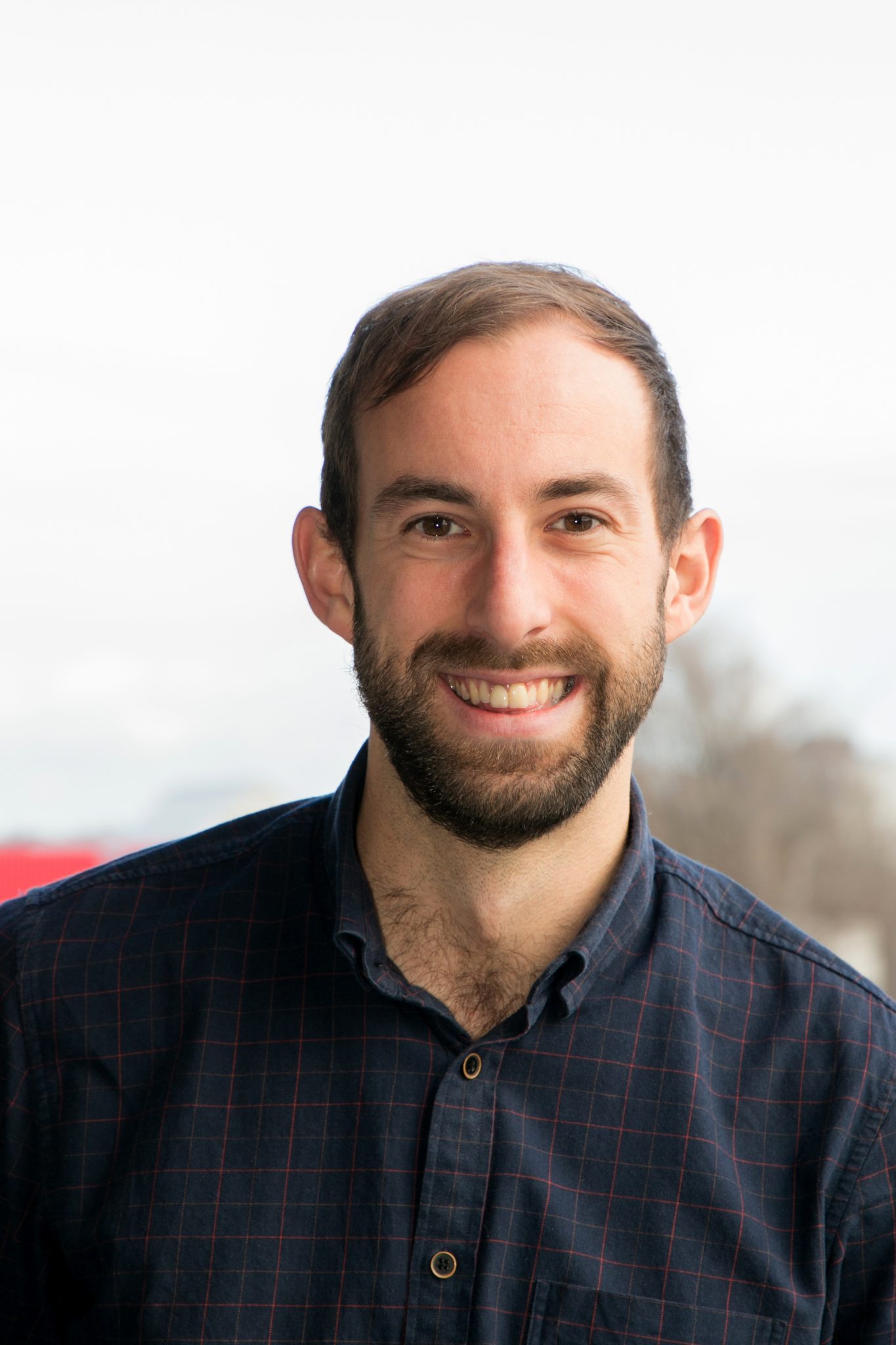 William Reeve
Senior Acoustic Engineer
Bachelor of Mechanical Engineering with Honours – University of Auckland (2011)
Member of the Acoustical Society of New Zealand (MASNZ)
William finds the wide range of projects encountered in environmental acoustics particularly interesting and his recent work includes assessments of noise from hospitality and function venues, various industrial sites, aircraft and many other sources.
He enjoys the opportunity these projects provide to learn about the internal workings of a wide range of activities, and the challenge of translating this understanding into a realistic and reasonable appraisal of the noise which may be produced.  This work requires a highly detailed and methodical approach – and the ability to pull together a large amount of data into easily understood and accessible outputs has been a key aspect in several of William's projects.
Lately, William has also had the opportunity to watch building developments for which he has provided design advice taking shape around Christchurch including high profile mixed use development 'The Terrace', and the Forté Health surgical hospital.
CV: William Reeve
Email: wr@aeservices.co.nz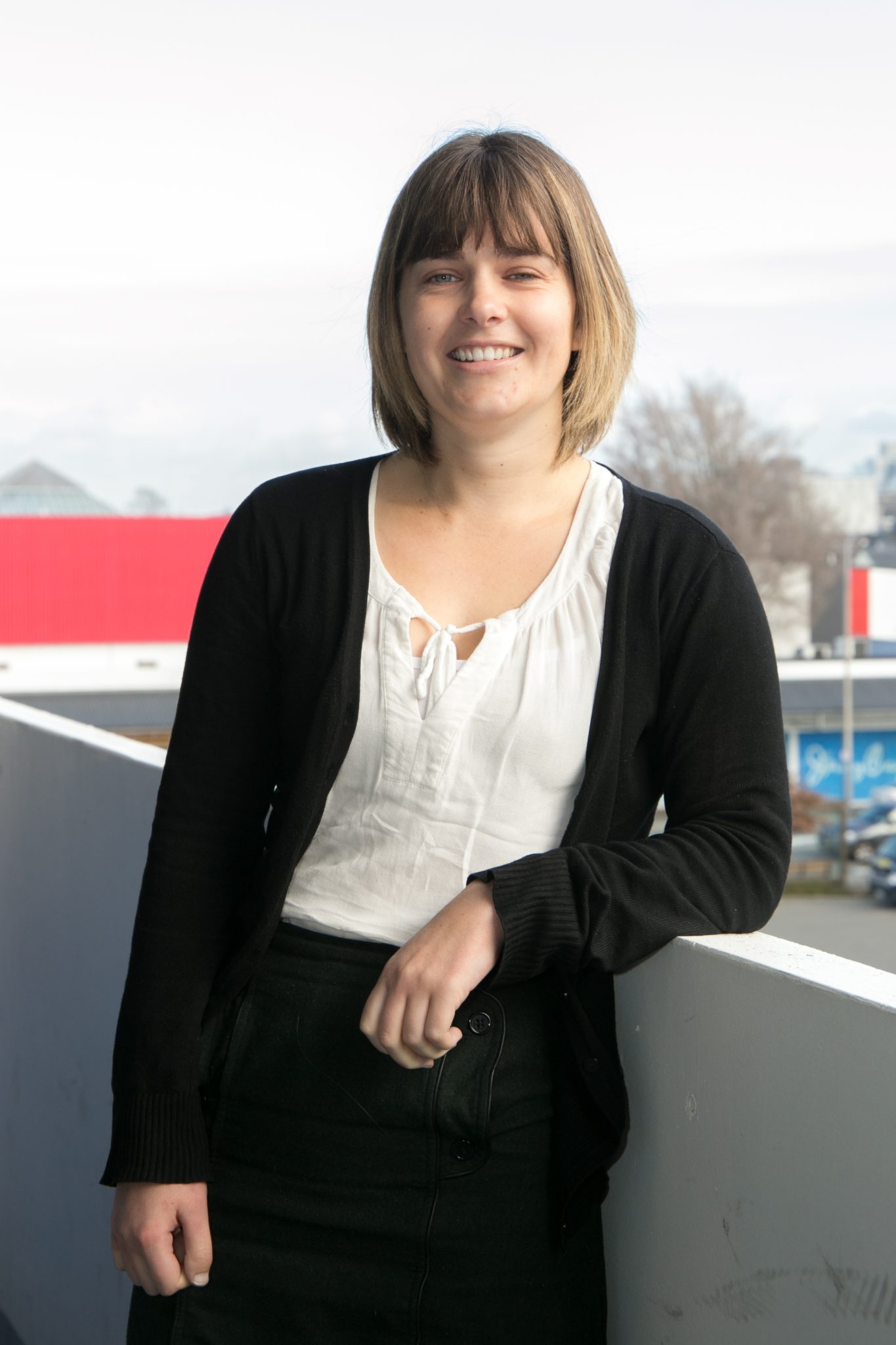 Clare Dykes
Senior Acoustic Engineer
Bachelor of Building Science with Honours – Victoria University of Wellington (2010)
Masters of Building Science – Victoria University of Wellington (2012)
Member of the Acoustical Society of New Zealand (MASNZ)
During her time at AES Clare has had the opportunity to build on her Master's studies regarding building user perception and the role that acoustics plays in occupant experience. With the overall aim of creating an engaging and functional acoustic environment, she has been involved with a number of new building developments including the ANZ Centre, Knox Plaza, and the Engineering and Architecture School at Ara Institute of Canterbury.
Clare has also gained experience working in a variety other areas of acoustics including construction noise, noise from building services and industrial installations, and the assessment of noise effects in a Resource Management Act context. This has allowed her to able to contribute to the rebuilding city, with involvement in a number of successful Resource Consent applications for bar and restaurant facilities returning to the Central City including Engineers Bar & Merchants, Mexicano's, Bootleg BBQ Company and Mashina Lounge at the Christchurch Casino.
CV: Clare Dykes
Email: cd@aeservices.co.nz
James Boland
Senior Acoustic Engineer
Bachelor of Mechanical Engineering with Honours – University of Southern Queensland (completing 2020)
Diploma of Music (Technical Production) – Southbank Institute of TAFE 2006
Affiliate Member of the Acoustical Society of New Zealand
Associate Member of the Australian Acoustical Society
James joined AES at the beginning of 2020, relocating from Australia where he worked as an acoustical consultant for a prominent multi-disciplinary firm. He has managed a broad range of noise and vibration projects across diverse sectors including oil and gas, road and rail transport, and for vertical infrastructure such as commercial and residential development. James enjoys collaborating with clients to overcome challenging acoustics issues during the design and construction phases of a project. He continually looks for ways to digitise and automate processes through coding and looks to present project data in innovative ways that offer meaningful insights for clients.
During a previous career in the extractive industries, James often engaged acoustical consultants and always thought that was an interesting thing for someone to do for work. He then worked for many years in the entertainment industry as a live and recording sound engineer in the vibrant Australian music scene. That was where James really started to get interested about sound inside spaces.
Since coming to New Zealand, James has managed a major project to develop noise maps of the nationwide state highway, arterial and regional collector road networks for the New Zealand Transport Agency. He has worked on a variety of large and small acoustics projects across New Zealand.
James is an active member of the acoustics fraternity. He regularly undertakes research with the aim to make a significant contribution to the field. He enjoys being part of AES with their strong client relationships, reputation for high quality work and focus on sustainability.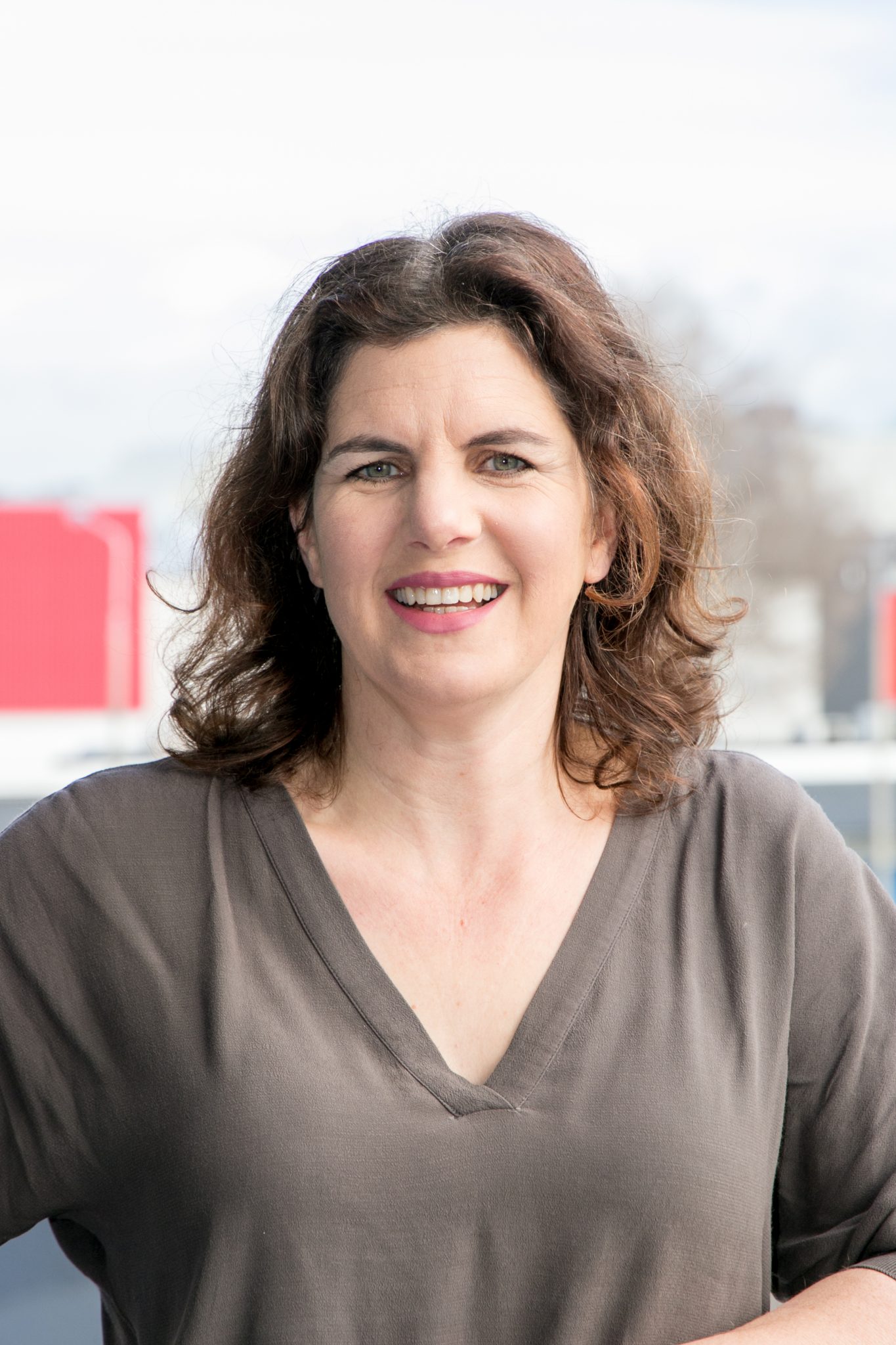 Rewa Satory
Acoustic Engineer
Bachelor of Engineering (Mechanical) – Canterbury University (2013)
Member of the Acoustical Society of New Zealand (MASNZ)
Rewa is interested in creating great acoustic environments through building design and has recently been involved with the new Sumner Library and Community Facilities project, and the Lyttelton Port Company operations and administration building.   She has also undertaken the acoustic design for several new office fit-outs in central Christchurch, and is passionate about designing efficient, acoustically effective working environments.
Rewa also has experience in construction noise management, including in relation to the development of the King Edwards Barracks site in Christchurch and excavation for a large hotel parking basement in close proximity to neighbours in Queenstown.
Rewa has a background in business which gives her a broad understanding of wider concerns of clients and what her part in creating a good acoustic environment brings to the community.  She also understands the importance of budgetary issues and constraints.
Other diverse projects Rewa has worked on include assessment of environmental noise effects of a number of new hospitality sites, pre-schools, providing assessment of potential noise effects and noise management plans.
CV: Rewa Satory
Email: rs@aeservices.co.nz
Aaron Zhao
Acoustic Engineer
Bachelor of Engineering (Nuclear) – Xi'an Jiaotong University (2010)
Masters of Engineering (Mechanical) – University of Auckland (2016)
Since joining AES in 2016 after finishing his Master of Engineering Studies (Mechanical) at the University of Auckland, Aaron has completed numerous environmental acoustics projects including the assessment of noise from traffic, rail, aircraft, commercial centres, restaurants, bars, music festivals, fire stations and many other noise sources. The analysis and control of noise from these sources fits well with his keen interest and experience in theoretical calculations and computational modelling. Through this work Aaron has gained a good understanding of the most effective and economical strategies for managing noise from a wide range of environmental sources.
Prior to commencing a career in acoustics, Aaron accumulated over 5 years' experience in a number of roles related to the operation and maintenance of a large, complex, industrial facility, and the building services industry. His Master's research involved the investigation of the performance of an underfloor air distribution system with a passive chilled beam in an office situation. This background means Aaron is well placed to understand and apply his skills to noise issues associated with industrial installations and mechanical plant associated with buildings.
CV: Aaron Zhao
Email: az@aeservices.co.nz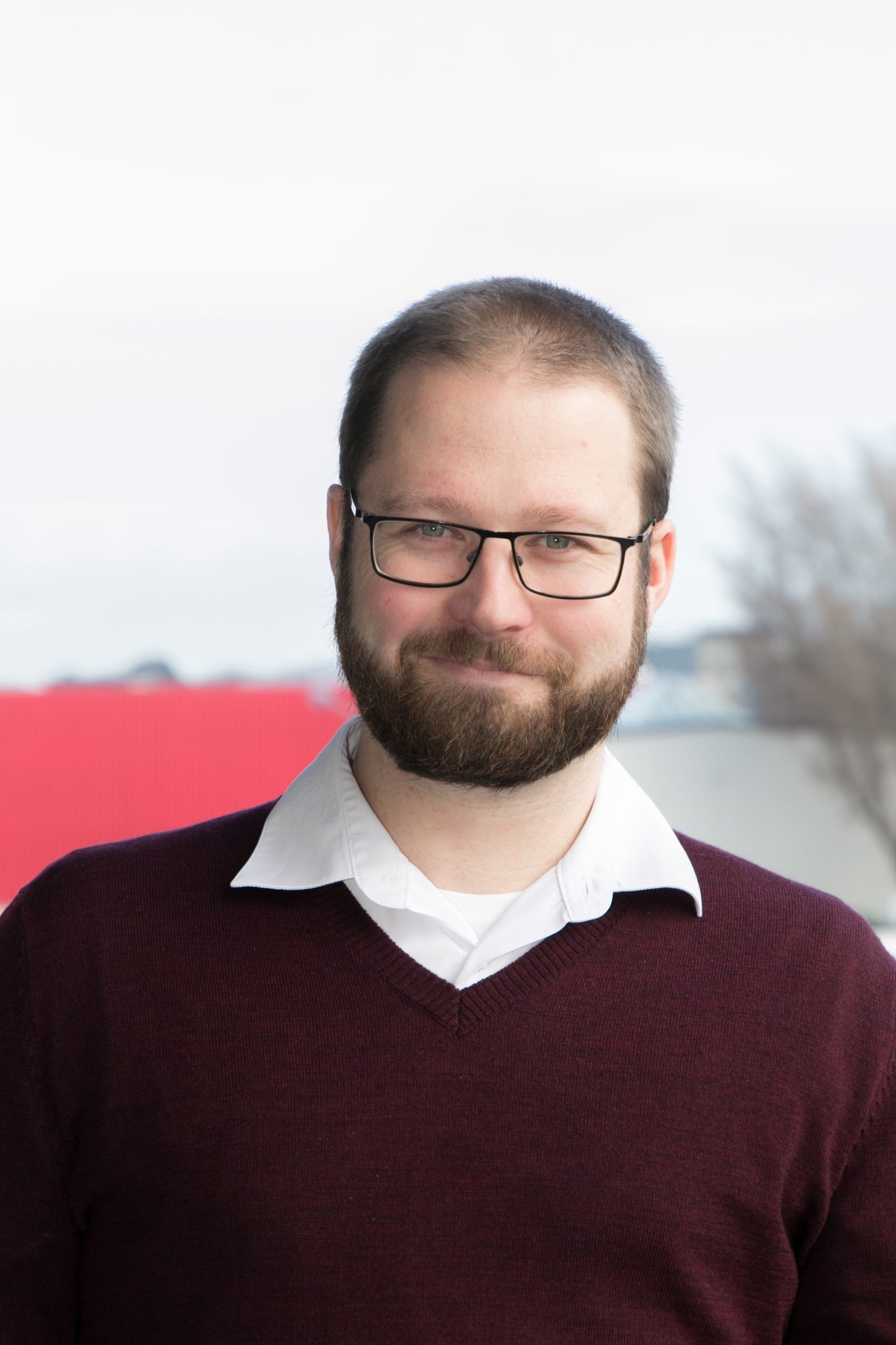 Joshua Luscombe
Acoustic Engineer
Bachelor of Engineering with Honours (Mechanical) – University of Canterbury 2017
Josh joined the AES team in April 2018, having completed his engineering degree work experience with the company over the previous summer.  During his time with AES Josh has completed numerous projects relating to District Plan and Building Code compliance, as well as assisting on larger projects requiring extensive computational modelling. Josh is based in our Wellington office.
Before starting study towards his Mechanical Engineering degree Josh worked in the manufacturing sector for a number of years, and undertook sound and production at large events. This previous experience has given Josh a good understanding of many of the real-world issues which he now plays a role in addressing as an acoustic engineer. Outside of work Josh operates the sound and production equipment within a purpose designed church auditorium – serendipitously designed by AES back in 2010.
CV: Joshua Luscombe
Email: jl@aeservices.co.nz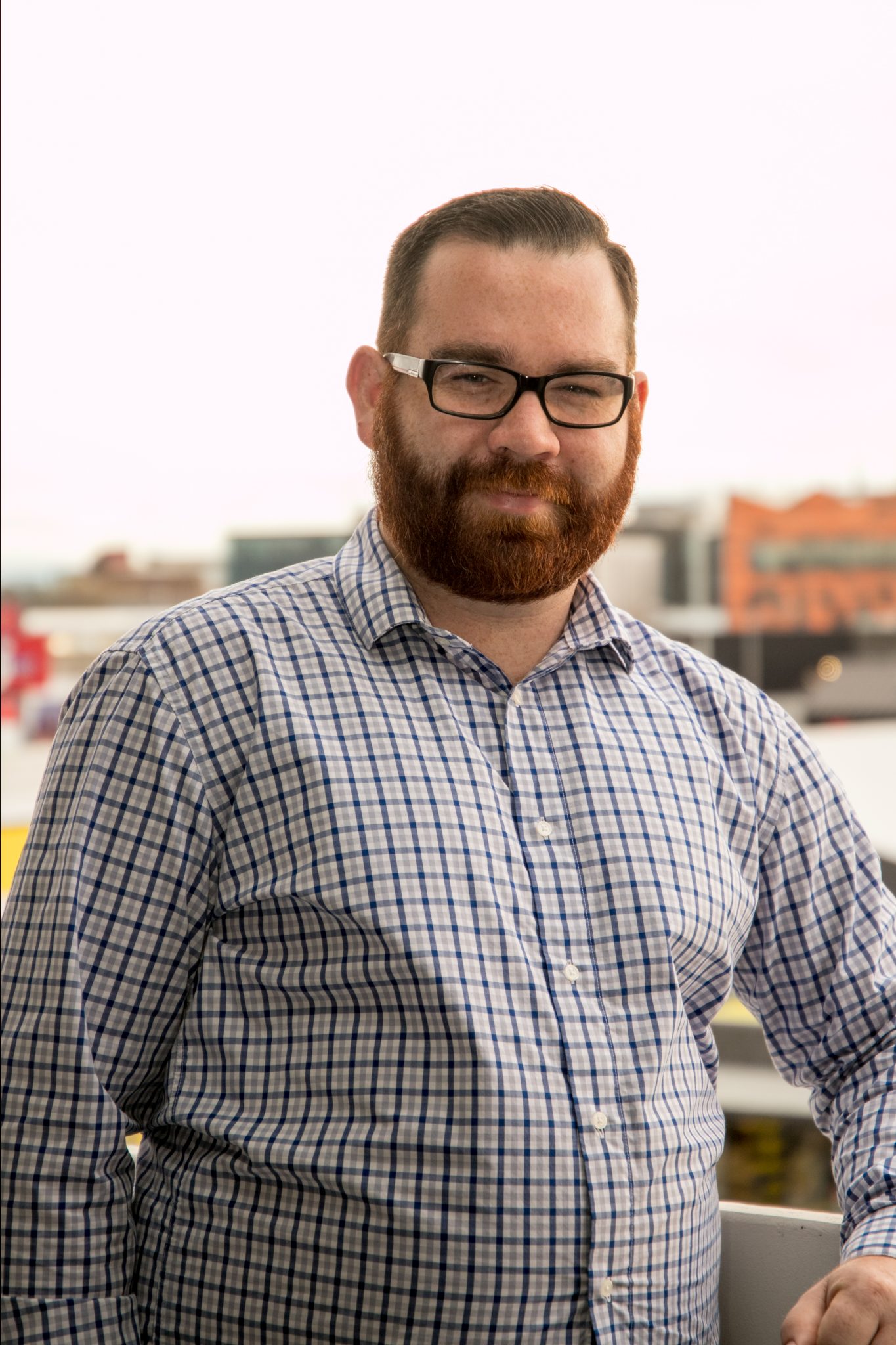 Gene Hopkins
Acoustic Engineer
Bachelor of Engineering with Honours (Electronic and Computing Engineering) – Massey University 2018
Gene joined the AES team in 2019 and brings a uniqe knowledge base to the company.  During his studies, Gene was involved with several electronic communication design projects, including his Honours research project combining machine learning with wireless network infomation to determine the location of users within an environment.  Through this, Gene gained technical insight which has set him up well for a career in Acoustic Engineering.  Gene is based in our Auckland office.
In his spare time, Gene is involved with the planning and execution of an annual music festival, and manages the audio-visual team at his local church (after previously working in the industry).  The experience he has gained with the music festival has given him keen insight into how construction projects operate from a real world perspective, and a realistic view on how plans translate to completed projects.  In his audio-visual roles, Gene has experienced how costly bad acoustic design can be for a variety of spaces and the impact of design decisions on end users.
CV: Gene Hopkins
Email: gh@aeservices.co.nz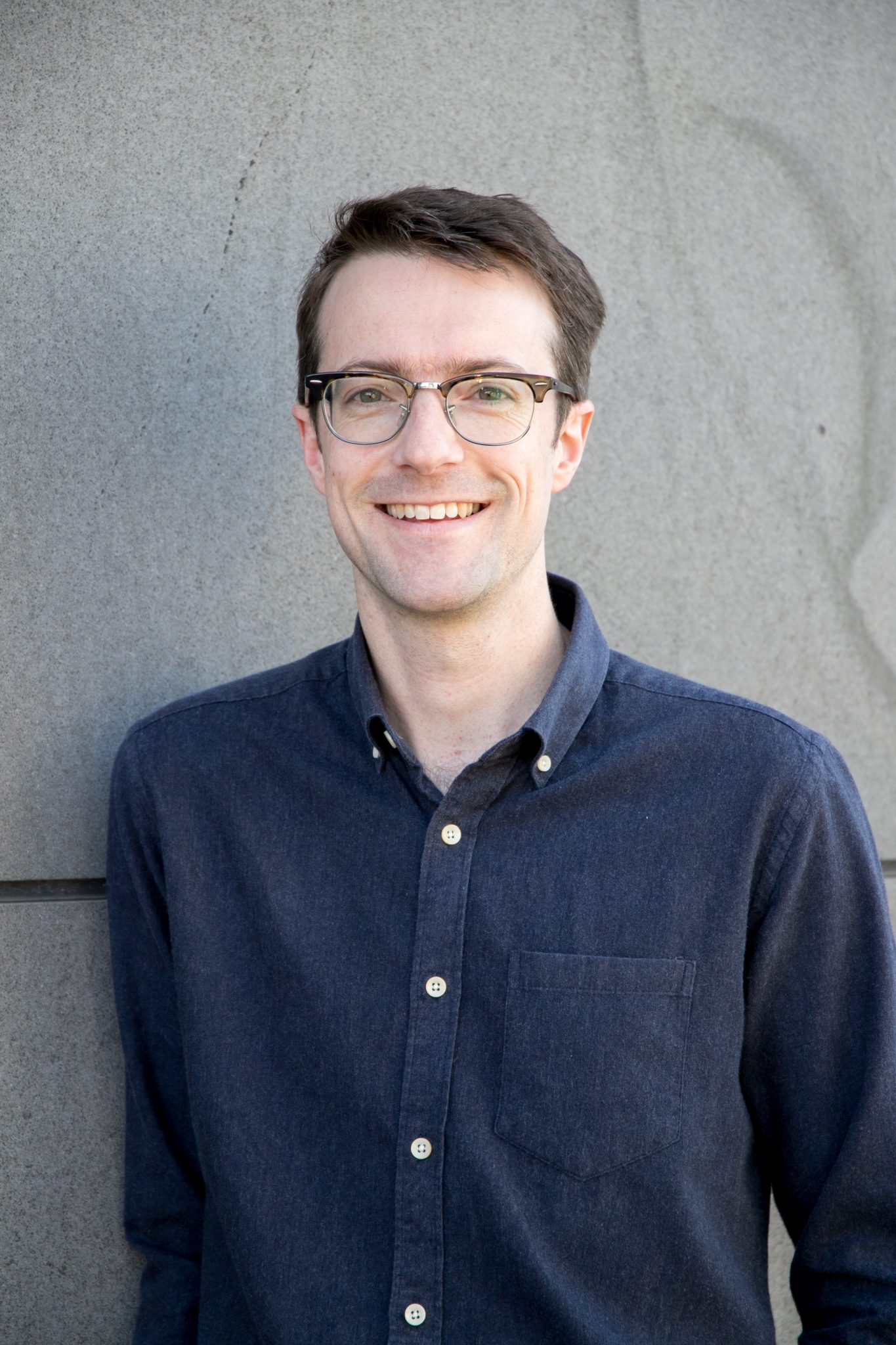 Oliver Hutchison
Acoustic Engineer
Bachelor of Arts with Honours (History) – University of Auckland 2016
Ollie joined the AES team in September 2020.  He is currently completing the research component of a Master of Architectural Science (Audio and Acoustics) through the University of Sydney.  His research is focussed on computational acoustic simulation and the design of surfaces to increase speech privacy in open plan office spaces.  He also holds a Bachelor of Arts with Honours in New Zealand history.
Ollie has a wide range of experience in the professional live sound industry working as a sound technician for major concerts, events, and festivals, in New Zealand and Australia.  This experience gave an appreciation for real-world acoustical problems and an interest in working in the field of acoustic engineering.
Ollie is an Affiliate member of the Acoustical Society of New Zealand.
Email: oh@aeservices.co.nz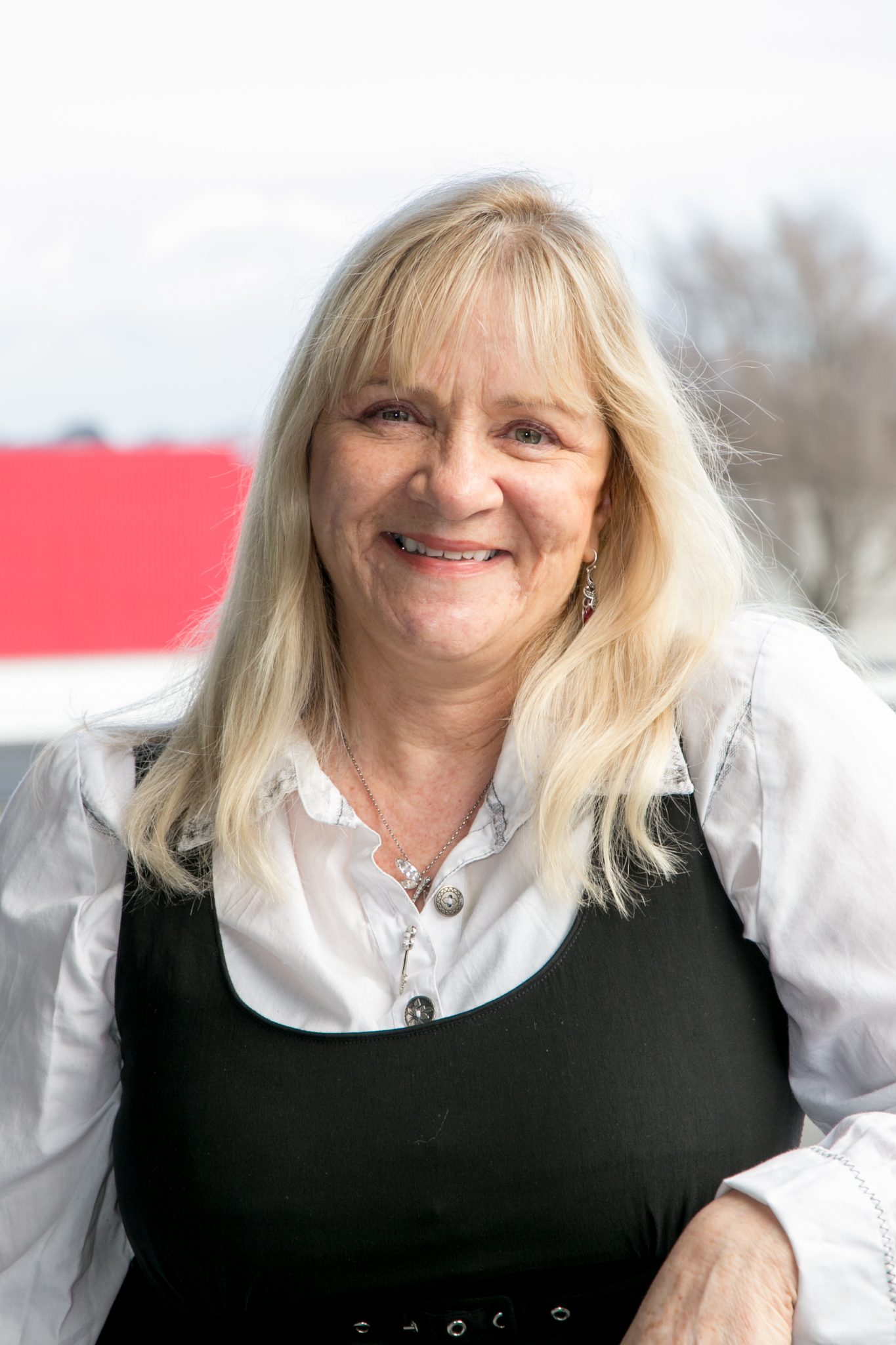 Shona Moore
Finance & Administration Manager
Associate of Arts – Highest Honours – St Johns River Community College, Orange Park, Florida
Shona joined the AES team in June 2018 and comes with extensive and varied administrative experience.  She has a background in business relating to administrative management, finance and marketing.
Shona currently works sole charge as the Finance & Administration Manager and brings a wealth of experience from previous diverse roles within the engineering and construction industry.
Email: sm@aeservices.co.nz